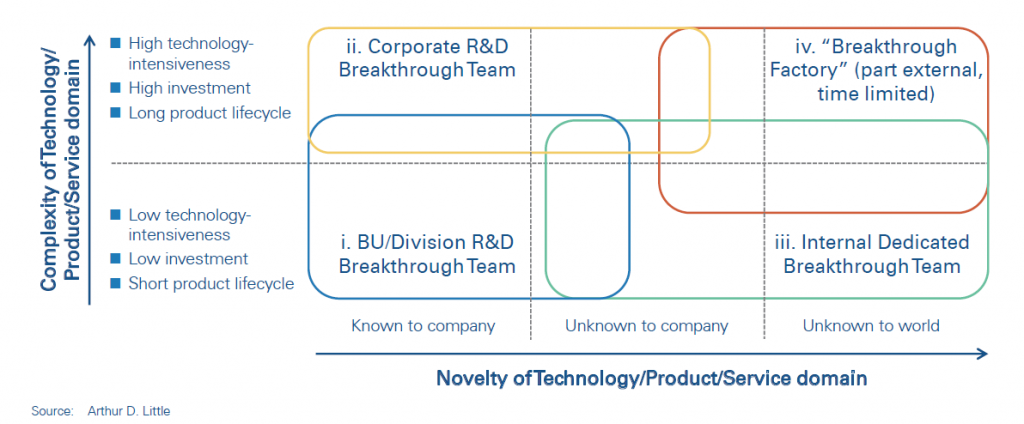 Ralph-Christian Ohr issued recently a very interesting article about Breackthrough innovation. Why is it interesting?
First because it is a cleverer version of the one I defined at work and which I use every day to handle and manage innovation. Meaning that Ralph is actually modelizing something in use in real world which is always valuable for us.
Then because of the conclusion:
Research suggests that separating breakthrough innovation from incremental innovation by means of dedicated, cross-functional teams/units is the organizational model of choice. Responsibilities of those teams and the way they should get implemented mainly depend on
innovation horizon (H1: known to company, H2: unknown to company, H3: unknown to world)

complexity of the initiative

established work relationships
Innovation should be handle as an process and be part of the global organization of the company. And even more important Innovation should manage R&D… but chutttt… that is a secret.
You can reach the Ralph original post by clicking on the button 😉 Ralph post
disclaimer: My blog is not granted by my company and thus my writings are personal
---